The SHOP Story
The South River Fly Shop was founded in the spring of 2011 in downtown Waynesboro. Tommy Lawhorne and Kevin Little had the goal of building an independent, locally owned and managed fly-fishing store and guide service that would serve the needs of fly anglers throughout the region.
The South River Fly Shop carries a full line of fly rods, fly reels, fly fishing gear, fly tying tools and materials from top names in the fly-fishing industry. Our selection of gear covers every fly-fishing situation from Native Brook Trout in the Blue Ridge Mountains to Tarpon in the Florida Keys. Our fly-tying selection is the largest in the region and is kept well stocked at all times.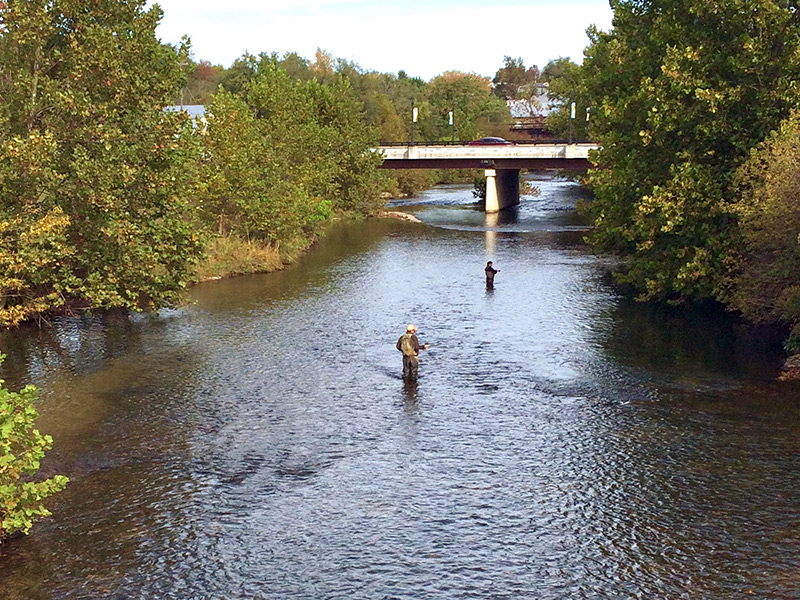 At South River Fly Shop, we are surrounded by some of the best public fly-fishing waters in Virginia and our guided trips are completely focused on helping our clients explore these waters and learn the skills necessary to be successful on future trips. South River Fly Shop is committed to protecting and improving our public fisheries and we are proud to have been a part of several projects here on the South River with Shenandoah Valley Trout Unlimited.